CHARACTERpreneur™ is an inter-faith leadership and business development program. 
We teach leaders how to access the power of profitable and ethical character-based business principles and systems. 
This innovative methodology for helping leaders internalize, then actualize high impact and profitable character-traits was created and developed by TC Cooper, founder of the FaithFocusFlow® Institute for Character and Leadership (FaithFocusFlow®).
CHARACTERpreneur™ teaches leaders exactly how to develop a character-based corporate culture that attracts ideal clients, customers, staff and business opportunities – and retains these stakeholders for the duration. 
CHACTERpreneur™ incorporates non-denominational faith-based core concepts, effective business and legal experience, productive mindset, and productive character-traits into an innovative, proprietary methodology that develops ethical stewards of profitable businesses.
Certified CHARACTERpreneurs™ are equipped to lead businesses that generate sustainable wealth while adding value to the communities they serve.

Our Leadership Team.
CHARACTERpreneur™ training and leadership protocol are jointly led by TC Cooper and Dr. Joseph Vernet of Productive Business Solutions.  Dr. Vernet Joseph is a proven leader with more than 20 years of military service and experience in building leaders.
CHARACTERpreneur™ is brought to nations around the world in covenant partnership with Dr. Clyde Rivers, founder of i Change Nations™ (iCN™), the iCN™ global leadership team, and our team of Certified CHARACTERpreneurs™ Trainers.
CHARACTERpreneur™ cultural sensitivity is directed by the expertise of Dr. Richmond Annan, a global leader for iCN™.
---

What are CHARACTERpreneur™ Principles?
CHARACTERpreneur™ Principles are best practices proven to help integrate the CHARACTER core concepts into the DNA of your organization's decision-making process, actions, and interactions in every circumstance and every situation.
CHARACTERpreneur™ Principles incorporate an effective methodology for integrating Courage, Honor, Accountability, Resourcefulness, Attentiveness, Currency-Wise, Timeliness, Excellence and Reverence into business processes, procedures, and systems.   
To be a CHARACTERpreneur is not a distinction to be displayed on a shelf for observation and bragging rights.  CHARACTERpreneurship is a way of life.

Leaders in Characterpreneur™ will learn effective and practical skills to help them instinctively make decisions that are:
1 COURAGEOUS when faced operating in integrity versus succumbing to the negative pressures of the marketplace;
2 HONORABLE when interacting with clients, customers, co-workers & colleagues, and even competitors;
3 ACCOUNTABLE to their internal moral code of conduct, external corporate code of ethical conduct, as well as international standards of civility;
4 RESOURCEFUL and able to create an evaluate new ways of generating revenue that build wealth and have a positive impact on their communities and industry;
5 AUTHENTIC to the personal integrity, moral compass, professional responsibility and internal generosity of the leader;
6 CURRENCY-WISE to help maintain the financial sustainability and health of the organization;
7 TIMELY in response to marketing conditions and stakeholder needs in order to maximize all opportunities while attracting new business;
8 EXCELLENT in leveraging the talents and gifts team members, community partners and other stakeholders; and
9 REVERENT in considering the impact and legacy that actions creating for today and generations to come.
---
Why should you get CHARACTERpreneur™ Certified?
---
Gain A Competitive Advantage Through Integrity Based Business 
Build A Corporate Culture of Profit through Purpose
Sharpen Your Business Discretion & Skills.
---

Here's what you get when you enroll in CHARACTERpreneur™ Business Development and Leadership:
1 9 Video-Based Lessons: 9 weekly lessons are taught by TC Cooper, founder of the CHARACTERpreneur™ program.  
2  CHARACTERpreneur™ Strategic Plan: During the course of the program leaders will develop a strategic business plan using Characterpreneur™ principles.
3 Mentorship by a Certified Characterpreneur™ Trainer: Leaders are assigned a Certified CHARACTERpreneur™ Mentor for mentorship during time in the program.
4 In-Person 1/2 Day Training:  The program concludes with a 1/2 day training program with TC Cooper and Certified CHARACTERpreneur™ Trainers.
5 Graduation Ceremony & CHARACTERpreneur Certificate:  Every leader who completes this program is invited to a special graduation ceremony.

Is the CHARACTERpreneur™ Initiative right for you?  
The CHARACTERpreneur Initiative is by application or the recommendation of a Certifed Characterpreneur™. You qualify for this program if you can answer yes to at least four (4) of the following five (5) qualifying questions.
1 I am a business owner who wants to have a positive impact within my community and the world at large while building a wealthy legacy for my family and future generations. 
2 I am a leader who wants to have a positive impact within my community and the world at large while building a wealthy legacy for my family and future generations.
3 I believe in a power greater than me and that I have been created to do good works on the earth.  
4 I try to be an ethical person who lives my life by a moral code of ethics.  
5 I am a person of action.  Once I know what to do about a particular situation, I get to work.   
---
12 Facets of Focus for influencers and builders who create wealth through purpose. When trained in these areas, a leader evolves into a CHARACTERpreneur™.
1.   Module 1: VALUES, MISSION & GOALS
A Characterpreneur courageously establishes a personal vision, mission,  and goals based on profit and purpose; then, inspires those in their circle of influence to do this same, leading to a culture of character and integrity.
2. Module 2: LEADERSHIP & AUTHORITY 
A Characterpreneur understands the responsibility of leadership and is fair, just, humble and integral in leading others and also honoring positions of authority – even when in disagreement with the person in authority.
3.   Module 3: LEADERSHIP & CIVILITY 
A Characterpreneur understands that the manner in which business transactions are managed is as important as the result of the transaction.  This leader knows how to be intentional about process and outcome.
4.  Module 4: FINANCES & STEWARDSHIP
A Characterpreneur embraces the importance of managing all aspects of an organization's financial health with excellece, from revenue, to expenses, prompt payment of experiences and integrity in collections too.
5. MODULE 5: STRUCTURE & PRODUCTIVITY
A Characterpreneur is committed to building, developing and implementing core systems, processes and procedures to ensure that excellence is experienced in every action and interaction.
6.  MODULE 6: SERVICE & VALUE
A Characterpreneur is equipped to lead their organization to achieve excellence every client and customer experience.  These leaders are also adept in using business to add value and be of service to communities.
7.  MODULE 7: MARKETING & BRANDING
A Characterpreneur sees the impact on reputation and legacy of every spoken and unspoken promise.  This leader is skilled in delivering and managing authentic, truthful and corporate responsible messaging.
8. MODULE 8: CONFLICT & DURESS
A Characterpreneur is emotionally intelligent and trained to use thoughtful strategies (instead of reactionary tactics) to navigate constraints against and threats to ethical business practices and civil behavior.
9.  MODULE 9: OVERFLOW & ABUNDANCE
A Characterpreneur is resourceful and creative in developing corporate partnerships and business relationships in order to provide much-needed support to the community from an overflow of the company's resources.
10.  MODULE 10: CORPORATE RESPONSIBILITY & PROTOCOL
A Characterpreneur is attentive and responsible in the accurate and timely compliance with local laws and regulatory requirements necessary to do business decently and in order.
11.  MODULE 11: PERSONAL IMPACT
A Characterpreneur is aware of the challenges and strains that leadership can add to their spiritual walk and family dynamics. This leader is committed to integrity with personal and family care first, then leadership.
12. MODULE 12: COMMUNITY INFLUENCE
A Characterpreneur is committed to transferrable leadership and generational success.  This leader is productive in mentorship and providing wise counsel to future generations of leaders.

Who benefits the most from CHARACTERpreneur Training? 
---
Lawyers & Finance Professionals 
CHARACTERpreneur™ helps lawyers and financial professionals bridge the gap between being a valued technician to becoming an influential leader.
Founders & Entrepreneurs
CHARACTERpreneur™ helps founders and entrepreneurs bridge the gap between being an idea starter to becoming a legacy-building finisher.
Executives & Managers 
CHARACTERpreneur™ helps leaders bridge the gap between fueling a corporate environment with fear to inspiring staff to use their Gifts and do their Work in excellence.
---

 CHARACTERpreneur™ is lead by leaders and organizations with a mandate to transform the world by teaching, modeling and honoring Civility & Character-based business.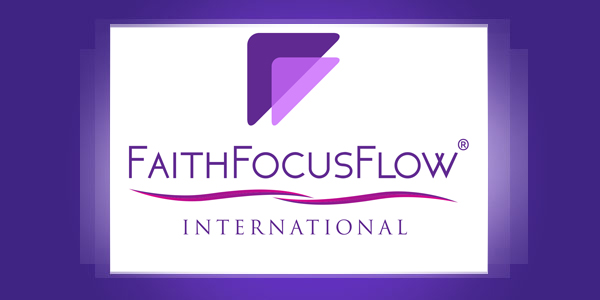 About FaithFocusFlow™ Institute for Character and Leadership
The FaithFocusFlow® Institute for Character and Leadership is a non-denominational character-based division of Upward Action LLC.   This powerful education and training initiative provides character education, business development, and leadership training programs, coaching programs, books, studies and planners for leaders, ministries, small businesses, non-profit organization, and corporate teams.
FaithFocusFlow® consultants and workshop leaders are all trained and certified by our leadership and business development institute for character-based leaders.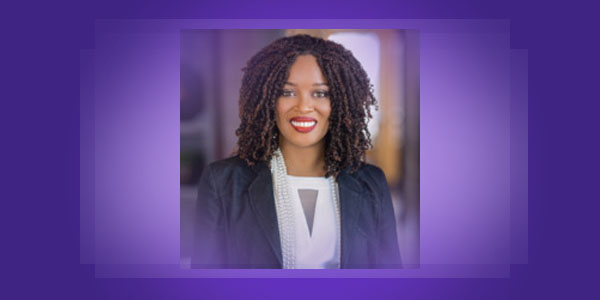 About TC Cooper 
TC is the founder of the FaithFocusFlow® Institute of Character and Leadership and visionary of the CHARACTERpreneur™ program and movement. She is also a corporate attorney, Amazon best-selling author, founder the UpwardAction® Social Media Marketing Certification Academy, and leader of the Christian apparel line – FaithFocusFlow® Threads.
TC has contributed to numerous publications that include Black Enterprise Magazine, Speaker Magazine, California Bar Journal, and the Washington Lawyer Magazine. She has appeared on the cover of publications that include Productive Business, Vercay, and New Jersey InBiz Magazine.
She nurtured FaithFocusFlow® and UpwardAction® from God-given ideas to educational programs, books, planners, and movements they are today because she is deeply committed to helping people build character-based, sustainable businesses and organizations that do "good" for our communities while doing well financially.  She's a graduate of Hampton University and Columbia Law School.
TC Cooper is the founder of the CHARACTERpreneur™ Certification Program. 
---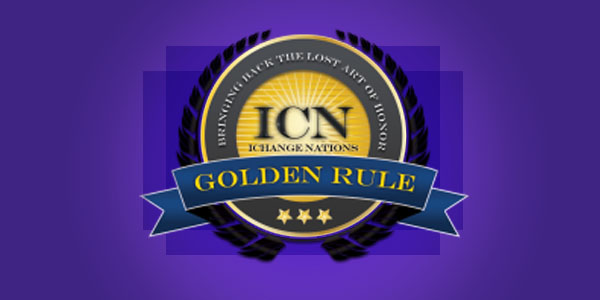 About I CHANGE NATIONS
iCN™ is reaching the world with its transformational message of the "Golden Rule People Treatment, Honor and Civil Discourse." This organization is committed to bringing back the lost art of honor through building a "culture of honor." iCN honors individuals throughout the world who exemplify extraordinary humanitarian efforts in effectively changing nations.
iCN awards people and organizations that though action exhibit their belief that every life is valuable and created to contribute to the world. iCN is the largest "building cultures of honor" network in the world.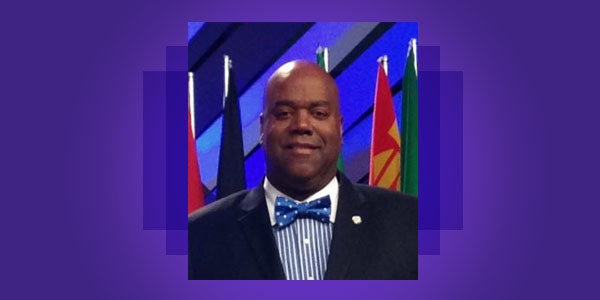 About Dr. Clyde Rivers 
Dr. Clyde Rivers is the founder and president of iCN™.  Among many other highly-esteemed positions, Dr. River is the Honorary Ambassador at Large for the Republic of Burundi, as appointed by H.E. President Pierre Nkurunziza and Special Advisor to President Pierre Nkurunziza, President of Republic of Burundi Africa.  He is also Acting Representative to the United Nations – New York for the Interfaith Peace-Building Initiative and the United Nations Department of Public Information.
In 2017 Dr. Rivers was given the Title of Don/Sir Dr. Clyde Rivers as he was Knighted into the original Kingdom of Guatemala, and the great city of La Antigua the first city established by the Spanish Monarchy.
Dr. Rivers is a Certified CHARACTERpreneur™ Leader, Trainer, and Mentor.
---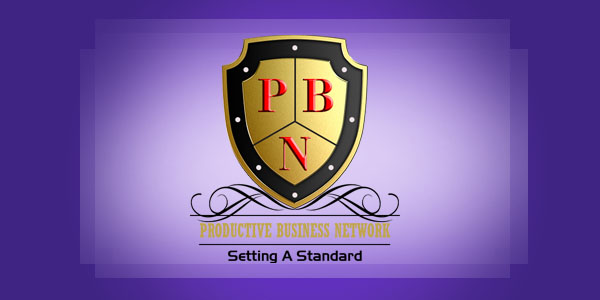 About Productive Business Network  
The Productive Business Network is a private online community where top influencers, entrepreneurs, and executives connect, share and learn from one another in a highly productive environment.
This powerful network provides training and thought leadership on essential topics that impact leader that include time management and peak performance that affects the bottom line; Growth and innovation that maintains and increases relevance in the marketplace; Business etiquette and culture that produces a winning environment; and Building strategic partnerships for market expansion.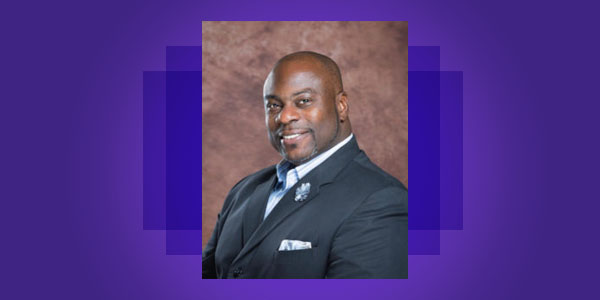 About Dr. Vernet Joseph 
Dr. Vernet A. Joseph is America's #1 Potential, Passion & Productivity Speaker, Strategist & Consultant. An award winning serial entrepreneur, and bestselling author of 5 books, Dr. Vernet is also a Veteran Transition Expert. He's also the Founder and CEO of Live To Produce Enterprises, LLC, Founder of Productive Business Network, President of Gigaré Lifestyle Magazine, Life/Relationship Coach, and Radio Host of "Productivity 360 with Dr. V," and Co-host of "Relationships 3D."
An international thought leader, international speaker, Dr. Vernet retired from the U.S. Army as a CW4 after 20 years of highly decorated/combat service. In the past decade, Dr. Vernet has trained millions of people in over 50 countries on 6 different continents.
Dr. Joseph is a Certified CHARACTERpreneur™ Leader, Trainer, and Mentor.
---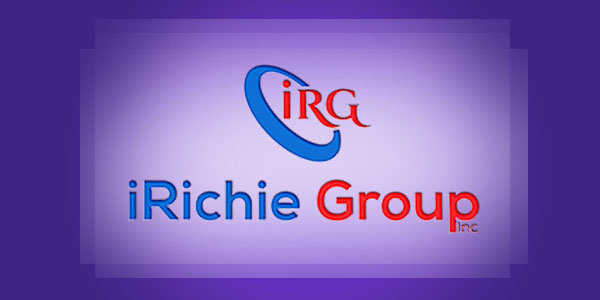 About iRG
A broker of peace, development, and strength in countries that seek growth, iRG is a business with a sound strategy in place that has a competitive edge on the market.  The iRG strategic team is poised and positioned to cater for their clients' financial, business strategic growth, investment, transaction advisory and project development on the international front.
iRG is a frontier business with the client in mind. Its talented team has engineered investments across the globe.  This firm operates at the nexus of US-Africa economic policy, trade, and business development.
Dr. Annan and iRG are located in Texas,  Accra, Ghana, and have strategic partners across Europe, the US, and Africa.  The iRG team provides unsurpassed access to opportunities and leaders across the continent of Africa.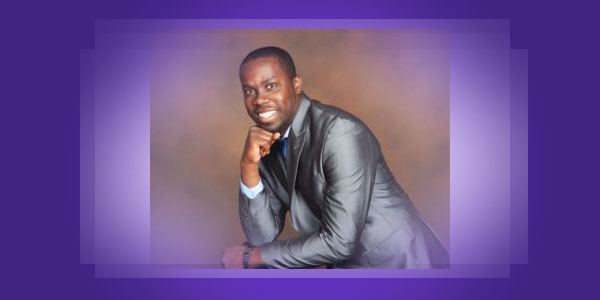 About Dr. Richmond Annan
Dr. Richmond Annan is president and founder of iRG. He is the Global Advisor and a World Civility Ambassador to iCN, as which he has traveled the world engaging with Diplomats, Government officials and business tycoons to facilitate and foster peace and development.
Dr. Richmond Annan and the multi-faceted iRG team are at the forefront of the International business and investment spectrum. A talented team with an unmatched impeccable taste to business.  If you have a global business project in mind, iRG and Dr. Annan certainly know where and with whom to talk.
Dr. Annan is a Certified CHARACTERpreneur™ Leader, Trainer, and Mentor.
---

Your life and business will be transformed by working with our leadership. 
Working with TC Cooper
"Coach "TC" is an extraordinary individual, mentor, and influencer who is able to take biblical scriptures/principles and parlay them for me and other business owners who prefer to operate in God's will as believers. Her methodology and anecdotes to bring the scripture passage to my revelation allows me to operate "Fair but Firm" with my clients, and vendors and yet be sensitive and empathetic to those I interact with. 
I've realized since joining her Faith Focus Flow family, my business has grown exponentially through applying these new found Kingdom laws, principles and rules. If you are looking to grow your business yet not compromise or sacrifice your Godly beliefs and spirituality, I do recommend joining her coaching classes."    I thank God for allowing me to "Happen, Stumble Across" such a God-fearing Christian who also understands what God requires of businessmen/women.
Kenneth Waters, EA, PHR – President of Crystal Group Tax & Business Service
* * * * * * * *
Working with Dr. Clyde Rivers 
"Ambassador Rivers is working in the nations to bring the Golden Rule to help mankind and leaders of nations. He looks around the world to find and establish the value of human life and find those living, Treating others the way they want to be treated. He is building Cultures of Honor globally."  
Ambassador Dr. Clyde Rivers is a great man of honor, integrity, and character who exemplifies the Golden Rule and is an inspiration to all of us by inspiring us to be the very best. He is an extraordinary global leader, a great visionary, an amazing role model and he is the voice of change to create a better tomorrow through empowering leaders globally.  
* * * * * * * *
Working With Dr. Vernet Joseph
Dr. Vernet is the leading authority in productivity around the world. He speaks, trains and teaches on the topic masterfully. I have watched this man make a difference and change the lives of everyone who he encounters. All I can say is you are a class act, my friend. Thank you for putting on truly unbelievable events with Golden Rule awards and Productive Business Summit.
Ambassador Dr. Clyde Rivers, Founder of IChangeNations™
Dr. Vernet, will help you to begin to expand your mind and encourage you to see that you can do more than you ever imagined. He states "Your dream is possible" a message that is needed now more than ever before. Listen to Dr. Vernet, it will change your life."
Les Brown, Worlds #1 Motivational Speaker, The Les Brown Institute
 * * * * * * * *
Working with Dr. Richmond Annan 
Dr. Richmond Annan, is an incredible and prolific speaker and teacher. Great insights and business mindset in overcoming today's challenges.
Dr. Pepe Ramnath, Ph.D. Research Scientist
Dr. Richmond Annan uses modern technological terms to equip our understanding with practical steps to walk out of the prison of discouragements and endless cycles of purposeless living to the mountaintop of believing again.
Dr. Reuben Egolf, Vice President – Human Rights Global Congress
* * * * * * * *
---