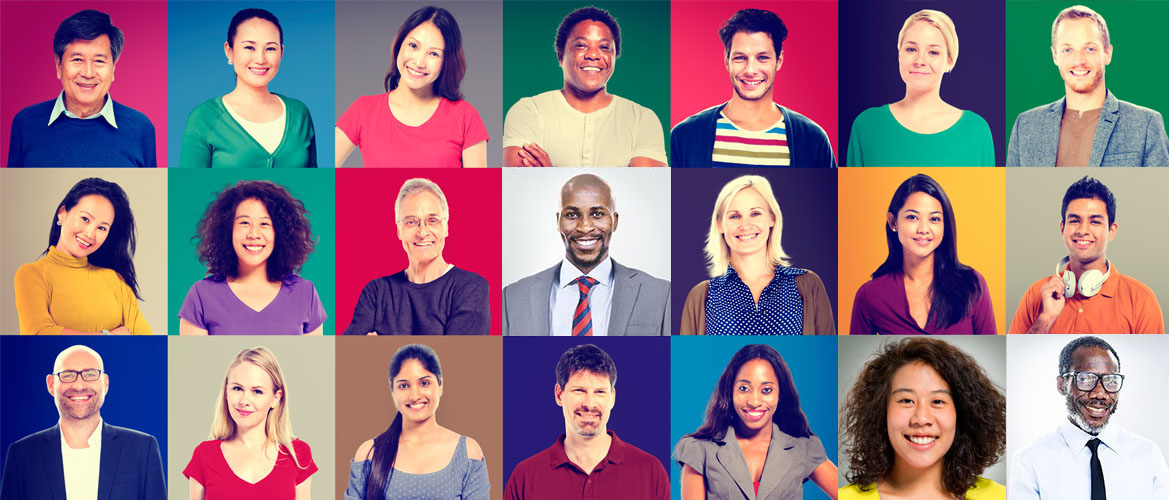 The Characterpreneur® Certification Program is a leadership and business development program for faith-led leaders around the world. 

This program teaches founders, owners, executives, and community leaders exactly how to build influential, impactful, and productive business cultures.
Let's go deeper.  Keep reading … 

What is a CHARACTERpreneur®? 
Fair question. 
A CHARACTERpreneur is an innovator who creates profitable work opportunities that build wealth through programs, products, and services that add value and positively contribute to global advancement. 
A CHARACTERpreneur is a leader who builds effective, productive, and profitable teams and systems that serve people, well; increase revenue – consistently; and, inspires ethical business practices – in all things.    
What makes an ordinary leader a CHARACTERpreneur? 
Core values govern CHARACTERpreurs. We operate by guiding principles that shape all ideas, initiatives, decisions, and actions. These core values and guiding principles are deeply rooted in (1) FAITH of leaders who are spiritual or religious and (2) DECENCY of leaders who do not have a religious or spiritual perspective. 

CHARACTERpreneurship is a way of life for highly productive and transformational leaders. 
CHARACTERpreneurs are crucial to creating corporate environments that optimize profitability only through increasing value in the marketplace and maximizing serving the targeted needs of people – both ideal clients and world citizens.  
To be CHARACTERpreneur® Certified is not a distinction to be displayed on a shelf for bragging rights. 
The CHARACTERpreneur® Certified Seal is reserved for leaders who operate at the highest levels of personal integrity and who strive every day to do their absolute best to build profitable organizations that create and deliver value. 
The Significance of CHARACTERpreneur® Principles 
The CHARACTERpreneur® Certified Program teaches leaders how to fully develop and integrate seven (7) core character-driven business principles into any organization's culture and personal leadership style. 
(1) Courage, (2) Honor, (3) Accountability, (4) Resourcefulness, (5) Attentiveness, (6) Currency-wise, (7) Timeliness, (8) Excellence, and (9) Reverence – form the foundation of CHARACTERpreneur® Principles and our methodology for building profitable, purpose-driven organizations.  
CHARACTERpreneur® Principles integrate productive, profitable, and morally-sound decision-making into the DNA of person's leadership style and an organization's stucture.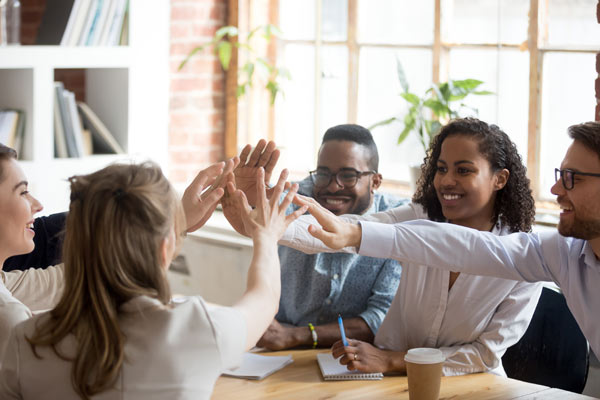 Why should you apply for the CHARACTERpeneur® Certification Program?
CHARACTERpreneurship teaches leaders how to identify core values; develop guiding principles; accomplish SMART personal and professional goals; build healthy business systems and processes; and be influential in every level of leadership. 
CHARACTERpreneur® Certified is the world's only certification program for CHARACTERpreneurs.
We teach leaders fundamental and innovative ways to increase your leadership capacity, expand your influence, and lead more effectively and ethically in all seasons of business (fantastic, good, and challenging).   
Who is eligible to enroll?
CHARACTERpreneur Certification is available to organizations and private groups of eight (8). Scholarships and grants are available to organizations that serve leaders in underprivileged communities in the USA, Ghana, and Guatemala.
The presence of Certified Characterpreneurs in a country determines the availability of this program in that country.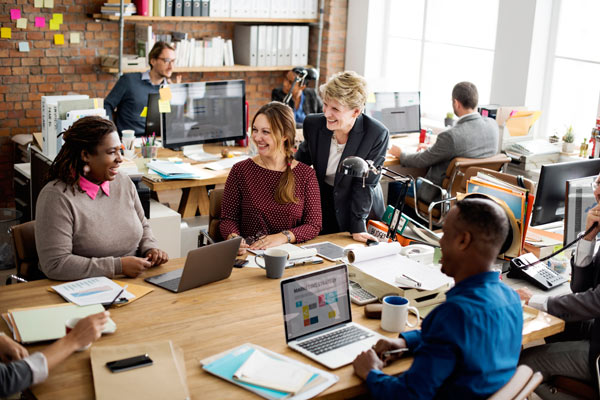 Three Levels of CHARACTERpreneur® Certification:
Click here to learn more about each level of certification.
CHARACTERpreneur® – Certified Professional: Level 1
CHARACTERpreneur® – Certified Mentor: Level 2
CHARACTERpreneur® – Certified Facilitator: Level 3

Don't waste your time and talent being unorganized and unable to have a meaningful impact in your industry, career, or business. 
CHARACTERpreneur® Certified has helped leaders around the world become highly-valued, productive, and profitable change agents. 
 This program leads participants to incredible results through:
---
1
7 Videos Lessons taught by TC Cooper, along with implementation guides.
---
2
7 interviews with business leaders and leadership experts from around the world, along with written transcripts.
---
3
Weekly coaching calls led by a Certified CHARACATERpreneur® and facilitated by members of each cohort (during training practicums)

. 
---
4
The "CHARACTERpreneur Portfolio Guide" to aid the development of your personal "CHARACTERpreneur Success Blueprint," which will accelerate results in your career or business
---
5
Certification credentials for leaders who complete all CHARACTERpreneur® program requirements
.
Get a feel for the extraordinary content in this program by listening in to sample from a few of our expert interviews.
It is important to drive the narrative.  – Dr. Clyde Rivers
To be productive, you've got to focus on simplicity over complexity in developing systems.   – Dr. Vernet Joseph
Strong brands focus on quality control across the board.  It's important to success.  – Marcel Benson 
Know your values and their order of importance.  The order drives your actions – Brian Wright
Innovation and invention are the leading drivers of growing economies.  – Carmen West  
Thank you in business goes a long way.  – Doward Harvin
We're not done yet! The transformational learning continues. Keep listening!
Enjoy more actionable insight from business leaders interviewed for this business-building program, the only in the world, that certifies CHARACTERpreneurs.  These interview videos are required for all leaders enrolled our certification program.   Each interview is outstanding and packed with information that is ready for implementation. 
Give credit where credit is due to open doors in business and keep them open.  – TC Cooper 
Do what you say and do it quickly.  – Heshie Segal 
Every single decision you make is a seed.  Are you growing fruit or weeds?  –  Dr. Richmond Annan 
When you are looking for a partner in business, focus on connecting with someone who brings something to the table that you do not have.  This could be relationships, experience, cash, or anything you need and do not have access.  – Carmen West
To be successful, you've got to be building a product, a brand or a category.  – Renan Gonzalez 
CHARACTERpreneur® Certification Modules!
Build Wealth and Increase Profitability Through Purpose. 
 Become a CHARACTERpreneur®.
1.  Module 1: VISION, MISSION & GOALS
A Characterpreneur courageously establishes a personal vision, mission,  and goals based on profit and purpose; then, inspires those in their circle of influence to do this same, leading to a culture of character and integrity.  This module teaches leaders strategies for aligning personal vision, mission, vision, and goals with the vision, mission, and goals of character-based companies and organizations.   These strategies are important, necessary, and practical for all professionals and business owners.
2.  Module 2: CORE VALUES & GUIDING PRINCIPLES 
A Characterpreneur is skilled in communicating an organization's core values and defining guiding principles in a way that makes it clear how both leaders and are expected to work with each other and all stakeholders (e.g., clients, customers, competitors, governmental officials, community members, and others). Leaders who complete this module will learn strategies for integrating grace, excellence, and discipline into organizations, starting with the process for making decisions.
3.  Module 3: 5 YEAR PLAN & S.M.A.R.T. GOALS
A Characterpreneur is knowledgable about what it takes to develop long-term goals and make them a reality.  This type of leader is also trained to help others develop actionable long-term goals through thoughtful leadership, strategic consulting, and inspiring coaching tactics. The module teaches leaders the CHARACTERpreneur® strategic formula for developing and achieving long-term goals in manageable and inspiring segments.  Leaders who complete this module will know how to build purposeful lives and productive business cultures.
4.  Module 4: BRANDING & MARKETING
A Characterpreneur understands the impact of every spoken and unspoken promise on an organization's reputation and an individual's legacy.  This type of leader is skilled in delivering and managing authentic, truthful and corporate responsible messaging. The module teaches a strategic formula for developing values-based,  advertising campaigns, and marketing program with integrity.   Leaders who complete this module will learn strategies to maximize social media and digital technology.
5.  Module 5: SYSTEMS, STRUCTURE & PRODUCTIVITY
A Characterpreneur is committed to building, developing and implementing core systems, processes and procedures to ensure that excellence is experienced in every action and interaction.  This module will focus on effective strategies and tactics for interacting "character" into every aspect of your organization.  Leaders who complete this module will learn practical formulas to sure the high-value output of systems, processes, and procedures that impact stakeholder results and experiences.
6.  Module 6: FINANCIAL STEWARDSHIP
A Characterpreneur embraces the importance of managing all aspects of an organization's financial health with excellence including  – increasing revenue, reducing expenses, prompt payment of expenses, and integrity in collections.  This module teaches a character-based approach to revenue generation.   Leaders who complete this module will learn practical and effective strategies build business initiatives centered around integrity, impact, influence, and purpose. 
7.  Module 7: PERSONAL & SPIRITUAL GROWTH for SUSTAINABLE BUSINESS SUCCESS
A Characterpreneur is aware of the challenges that leadership can add to their personal and spiritual growth. When self-care is compromised, a leader's judgment is weakened, and the leader can be vulnerable to negative influences. Leaders who complete this module will learn the connection between the core value of self-care and ethical decision-making. They will also develop a practical strategy to care for their spiritual, emotional, intellectual, and physical well-being.
BONUS MODULE! – INTERNATIONAL BUSINESS STRUCTURES
A Characterpreneur is attentive and responsible in the accurate and timely compliance with local laws and regulatory requirements necessary to do business decently and in order.  The module teaches a strategy for staying in compliance with laws, regulations, and protocols that are required to do business in a way that is decent, orderly, and effective.  Leaders who complete this module will also learn a character-based, civil approach to working with governmental authority. 
GET CERTIFIED!
A Characterpreneur is a leader who is internally driven and guided by integrity-based leadership and values-based business.  Leaders who complete all 7 modules will be awarded the CHARACTERpreneur® Certificate and Designation.   The designation gives the CHARACTERpreneur® access to all of the benefits of this highly regarded and internationally-based leadership and business development program.
CHARACTERpreneur® modules are taught by TC Cooper, founder of UpwardAction®, FaithFocusFlow®, and CHARACTERpreneur®. Each module training is accompanied by in-depth interviews with leaders who are doing business in their local communities and around the world. Listen in to golden nuggets of wisdom from our Featured CHARACTERpreneur® Business Leaders.
Contact us to learn more about bringing CHARACTERpreneur® Training to your organization.
---

Who benefits the most from CHARACTERpreneur Training?

 
---
Leadership Academies 
CHARACTERpreneur® Certification is often the perfect supplemental training for existing leadership academies or programs that need proven and actionable content to help good leaders become great.   
Corporations and Small Businesses 
CHARACTERpreneur® Certification is the perfect complement to your organization's on-boarding programs for new leaders or periodic training for emerging and experienced leaders.
Nonprofit Program Objectives  
CHARACTERpreneur® Certification is a great complement to programs designed to help leaders strengthen their core values and guiding principles, while working within various organizational structures.
---

Support the CHARACTERpreneur Movement! 
The CHARACTERprener® Certified program is available to leaders in underprivileged communities and countries around the world at free or low-cost rates because of the generous support of organizations and individual philanthropists who sponsor individuals or small groups. Let us know if you are interested in sponsoring a private group of leaders who are willing and ready to transform the world of Work.    
Please note that our parent company – Upward Action LLC – is not a non-profit organization and so contributions are not tax-deductible. Instead, we are a private company that contributes a significant amount of time, money, and effort to support public service and community-based projects.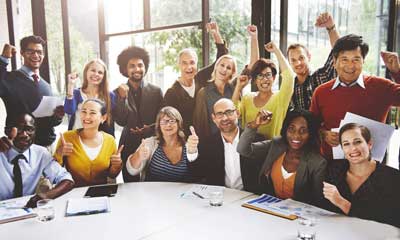 CHARACTERpreneur® Certified is made possible by FaithFocusFlow® International, TC Cooper, and our world-class leaders and trainers from around the world.  Click here to learn more about our featured experts

.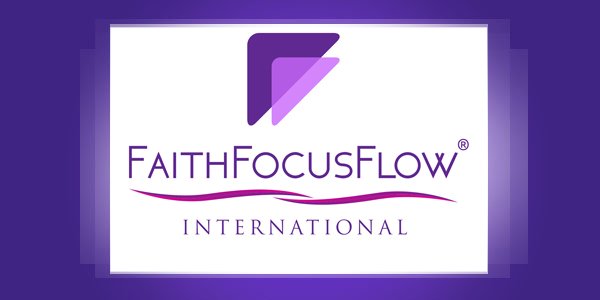 About FaithFocusFlow® International
FaithFocusFlow® International is the non-denominational leadership training division of Upward Action LLC.   This powerful education and training division provides character-based education, business development, and leadership training virtual programming; and also books, productivity planners, bible studies, and bible reading plans for founders, leaders, and creators in business.  All of our programs are Christ-centered (for individuals and private organizations) or Character-based (for corporations, associations, and state government programs).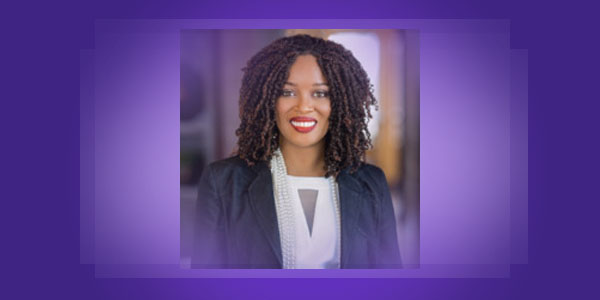 About TC Cooper 
TC is the founder of the FaithFocusFlow® Institute of Character and Leadership and visionary of the CHARACTERpreneur® program and movement. She is also a corporate attorney, Amazon best-selling author, founder the UpwardAction® Social Media Marketing Certification Academy, and leader of the Christian apparel line – FaithFocusFlow® Threads.
TC Cooper is the founder of the CHARACTERpreneur® Certification Program. 
---

Develop the skills that you need to build a character-driven business or team at Work.  Get yourself and your team CHARACTERpreneur® Certified.